This last week, we had the incredible opportunity to attend and cover a Preview Night for the Second Annual Merriweather District Artist-In-Residence Exhibition (MD AIR). This exhibition was created in collaboration between the Howard Hughes Corporation and the Howard County Arts Council.
The MD AIR program provided three artists the opportunity to spend six weeks in Downtown Columbia working within multiple mediums to convey their work/message and disrupt the current art landscape. More information on the program can be found here, but we wanted to give you all a little information about each of the artists and their work!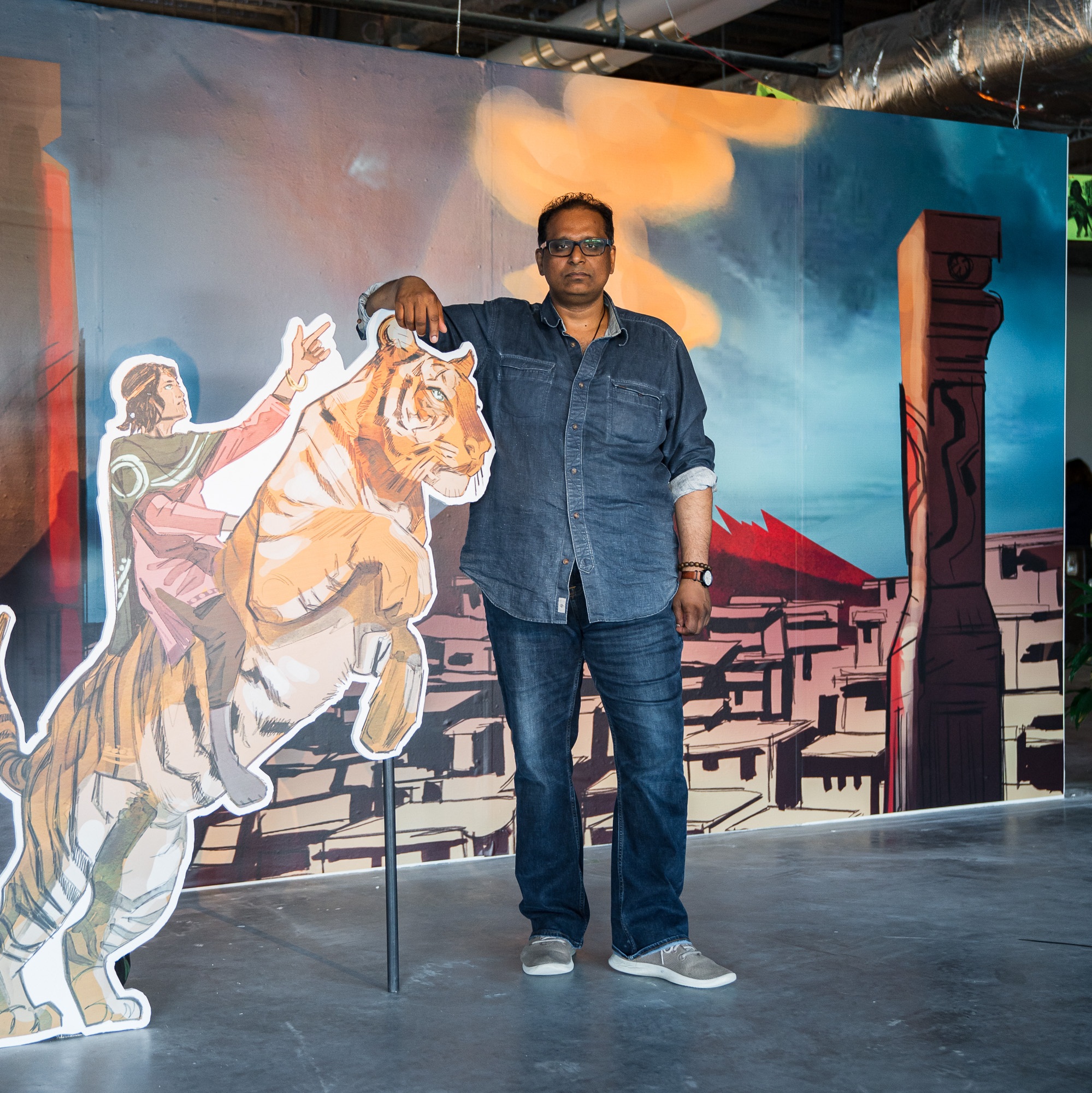 Ram is a New York and New Delhi-based artist who specializes in documentary filmmaking and augmented reality comic books. Being a pioneer in the field of Augmented Reality (AR), he created the widely popular comic book "Priya's Shakti". This featured India's first female superhero, a rape survivor. His work touches on difficult and important topics, and offers strength and stories from actual survivors of violence.
The next edition of his comic books "Priya and the Lost Girls" was his MD AIR project and utilized AR right there during the exhibition via an App!
Katherine is a painter and installation artist based in Washington D.C. Her mural and installation work is complimented greatly by her background as a traditional sumi ink painter.
Katherine's MD AIR Project literally transformed the space in which the whole exhibition took place. It was a combination of paintings and installations that combine different aspects of Chinese cave murals and landscape paintings.
Sarah is a Columbia, Maryland native, D.C. based artist-scholar, and post-doctoral fellow at American University. Sarah works in mediums covering photography, installation and sculpture.
Sarah's residency was used to develop her series A/Mends, where she used various barrier materials. During this she explores the relationship between infrastructure and barriers in her practice. This is also exploring the historical and contemporary examples of repair and disrepair.
We feel extremely lucky to have been able to chat with these amazing artists, and learn more about their process. Be sure to check out the MD AIR's website and their personal pages to learn more yourself. Check out our recap video of some of the event below!